6. THE SHŌNEN SERIES
Platform: Instagram
Heroes shaped who I have become today and a bulk of these heroes exists in tales that happen to be Japanese Animations, or rather, anime.

As a tribute to these animes, old and new, I was dedicated to create 9 distinct anime filters that not only shaped mine, but others, to be better people.





THE GREATEST HERO
(My Hero Academia)
https://www.instagram.com/a/r/?effect_id=929898024027130
THE AVATAR STATE
(Avatar: The Last Airbender)
https://www.instagram.com/a/r/?effect_id=969765896698721
THE WILL OF FIRE
(Naruto Shippuden)
https://www.instagram.com/a/r/?effect_id=459896478186690
UNDYING FLAMES
(Katekyo Hitman Reborn!)
https://www.instagram.com/a/r/?effect_id=356866618331664
HOLLOW
(Bleach)
https://www.instagram.com/a/r/?effect_id=2398246750222071
COLOSSAL
(Attack On Titan)
https://www.instagram.com/a/r/?effect_id=492516967982164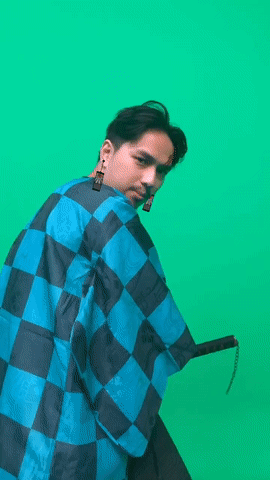 BREATH OF WATER
(Kitmetsu No Yaiba)
https://www.instagram.com/a/r/?effect_id=468740637299381
GEASS

(Code Geass: Lelouch Of The Rebellion)

https://www.instagram.com/a/r/?effect_id=407632996778055

TRUTH
(Full Metal Alchemist: Brotherhood)



Collaborators/Artists:
Sheryl Sim(@sherylsimi), Arianne Gor(@ariannegor), Hai Yen Dinh(@yennestdinh) LeviTraceWell